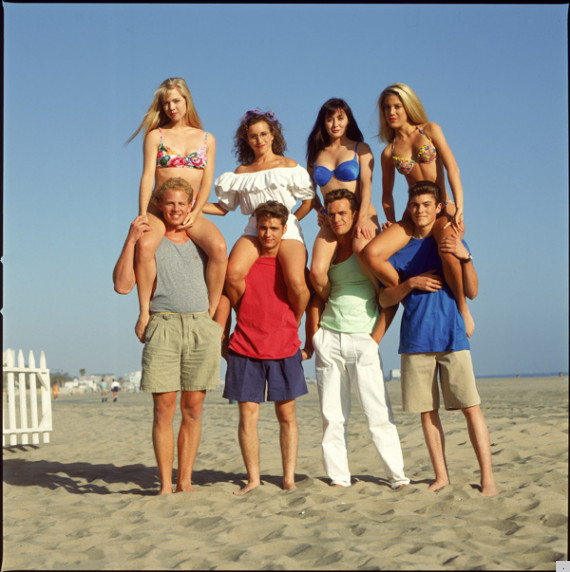 Don't judge me.
I was working 10 hour days in the city and going to graduate school at night.
Beverly Hills 90210
(1990-2000) was a much-needed guilty pleasure once each week---recorded on VHS tapes, of course.
The Brenda-Dillon-Kelly love triangle was what got me hooked. Kelly knew
exactly
what she was doing when she moved in on the Dillster while Brenda was on that student trip to Paris. But Brenda---ugh! She acted like Dillon was SO bad for messing around on her when she had that thing going with the Lois and Clark
guy the whole freaking time...and then
Dillon
...don't even get me started.
Aren't you glad you didn't know me in the 90's??
SHEEPISH ADMISSION: I'm not even here. I've been kidnapped by pirates and shall be hooped up on pixie dust for the rest of the week. Upon my return, visiting my A to Z commenters will be the top priority in my eLife, so see you then!